It's a good idea to buy hearing aids online?

Posted By
20 May 2019
0 Comment(s)
2215 View(s)
Hearing aids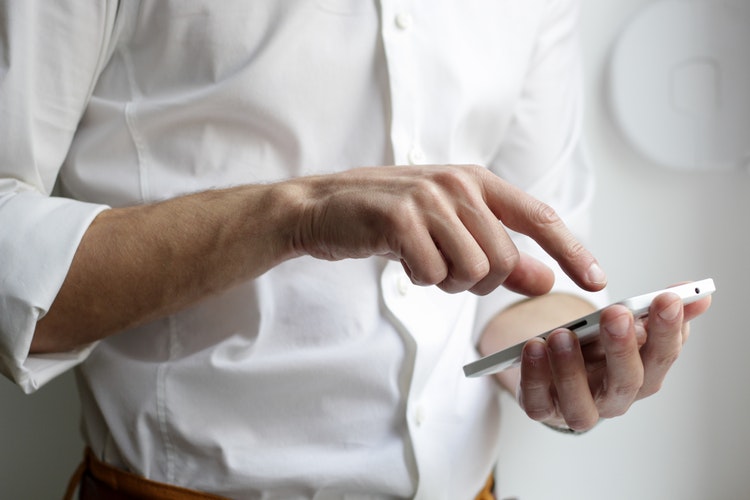 We've also heard a few myths about it. Buying hearing aids online is not only a good idea, it is also what will be done in the not too distant future. In this article we are telling you why it's important to take the step now.
At Claso we are proud that you can buy hearing aids online. It's as simple as choosing the one that best suits you, from over 100 models, at a real price. We want to make it clear because this means that we don't hide the price and we're realistic with the product and its quality. From that real price, you can add whenever you want our maintenance plan to make the reviews, you decide for how long. This is the Claso Care formula that has been designed to be with you and accompany you when you need it.
On our website you will find a referrer who will show you the best hearing aid you need but it's just a recommendation. Going to your hearing care professional is a good idea to get out of doubt.
We assume that before you buy your hearing aids, you will have visited your hearing care professional and have undergone certain tests to find out how much auditive loss you have. Once you have done this, you can choose your hearing aids and there's no reason why you can't do it from home.
If you do not have an audiogram, make an appointment at Claso and we will carry out a complete hearing test with full guarantee.
With your audiogram in hand, enter our online shop and discover all the models you have at your fingertips. If you're undecided when it comes to buying, you might like to know that all hearing aids come with a free fitting and a 15-day trial period, so if you're not satisfied, you can return them for free with complete peace of mind.
Once you have chosen, you can select the "all-inclusive" option, which consists of guaranteeing you all the services you need and when you need them for only €150/year.
For example, the price of the Audéo M90 312 is €2,169.00. If you are interested in the Claso Care formula, all you have to do is add the years of duration, from 1 to 5. You can also choose the financing period that suits you best: 12, 24 or 36 months.
In addition, in order to fit your hearing aids with the maximum guarantees, we program them and make custom-made moulds to achieve the maximum performance from your hearing aids. Right after the purchase we will contact you to arrange an appointment at your nearest store.
3 (more) reasons to buy hearing aids online with Claso
Because we only choose trusted brands
Resound, Phonak and Bernafon are some of the manufacturers that have their site in Claso. Technological brands recognized for being the most advanced and prestigious, which share our philosophy. They also care about your hearing health and your quality of life.
Online doesn't mean disappearing from the map
Just because you can buy hearing aids from home doesn't mean we can't get to know each other. It's just another option for those who want to go through the process for convenience, lack of time or even personal choice. The face-to-face adaptation in the centre of your choice is always essential for fine-tuning your hearing aid. And if later on, once we have adapted and programmed the hearing aids to your needs, you want to come to see us and ask us other questions, we will be delighted to listen to you.
It's the future
Did you know that in other countries it is completely normal to control your hearing aids from your phone? For example, the ReSound Smart 3D application allows you to turn the volume up and down or customise the sound so that the hearing instruments work the way you want in any situation. You can even geotag a specific location to change to the same setting the next time you're there, automatically. The ReSound Smart 3D application, with its integrated Resound Assist service, is just one example of the way teleaudiology is making it possible for us not only to gain in hearing health, but also in life quality. We can improve the programming of your hearing aids in your real life without you having to go to your hearing center countless times to solve your comprehension problems in noise. If the future is like this, buying hearing aids online is just another option in the process.
It's not about eliminating the figure of the hearing care professional, but about you carrying us in your pocket so you can have us at your disposal whenever you need us and wherever you are.
Hearing aids are an extremely important investment and have the potential to improve your life. This will continue to be the case, even if you can now buy them from home as well. At Claso, we are not afraid nor do we believe in the myths of this new stage of teleaudiology. What's more, we're delighted to be living it with you and we're happy to share it with you!