SBT600SS alarm clock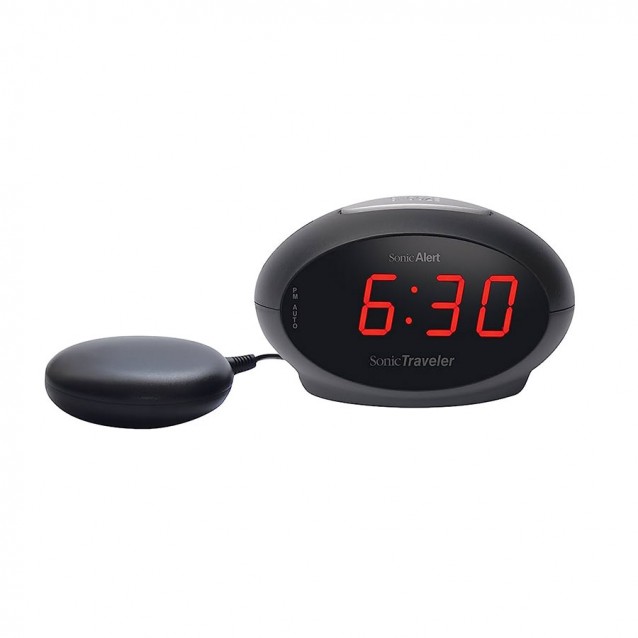 New
Wake up without problems
The Geemarc's SBT600SS alarm clock is a compact alarm clock designed to wake you up every morning even if you suffer from hearing loss or sleep like a log. This alarm clock has a configurable ringer in volume and tone that can reach up to 75 dBs in volume. Plus, it comes equipped with a pillow vibrator that will move powerful enough to wake you up. On the other hand, this alarm clock is equipped with a USB port so you can charge your mobile or other electronic devices. Don't let laziness get the better of you with Geemarc's SBT600SS.
Features
Alarm up to 75 dBs configurable in tone and volume.
Includes pillow vibrator.
Simple and clear screen.
USB connector to recharge mobile phones or other electronic products..
The vibrator is compatible with Geemarc's Amplicall 100 receiver.