Wake'n'Shake LIGHT alarm clock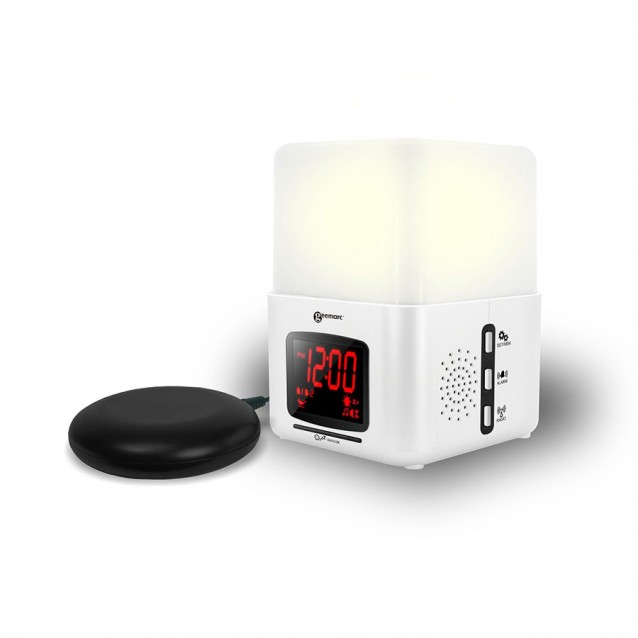 New
Wake'n'Shake LIGHT alarm clock
The light of a new day
The Geemarc's Wake'n'Shake LIGHT alarm clock is the best alternative to wake you up in the morning, whether you suffer from hearing loss or are a deep sleeper. This alarm clock has a fully configurable ringer that reaches up to 95 dBs in volume. In addition, you can decide if you want a classic bell to sound, environmental sounds (such as rain, birds...) or the radio that it incorporates. On the other hand, it is equipped with an adjustable lamp that, if you wish, simulates dawn by slowly increasing the light. In addition, it also includes a pillow vibrator that will wake you up with its powerful vibration. Finally, this alarm clock also has a USB port so you can charge your mobile and a jack input to connect external music players.
Features
Alarm volume up to 95 dBs configurable in tone and volume.
Built-in radio.
Ambient sounds to wake up.
Light with 15 brightness levels that simulates sunrise.
Includes pillow vibrator.
Big and clear screen.
USB connector to recharge mobiles.
3.5 mm jack input to connect music players.
The vibrator is compatible with Geemarc's Amplicall 100 receiver.