Wireless microphone EduMic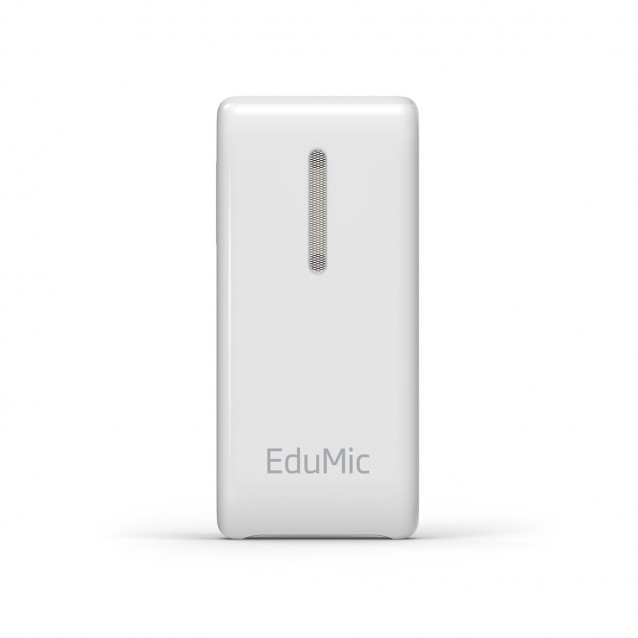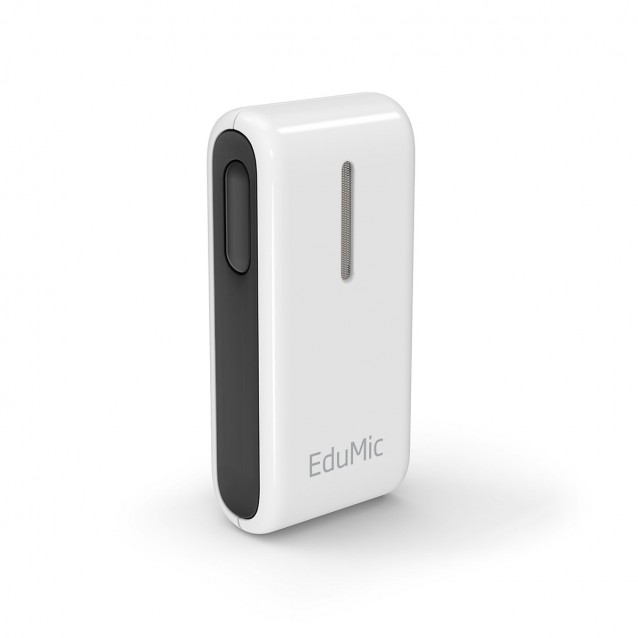 -25 %


Wireless microphone EduMic
Best classmate
EduMic is an accessory for Oticon and Bernafon hearing aids designed to improve understanding in class by avoiding the problems caused by distance, noise and reverberation. Its main use is as a remote microphone for the teacher. EduMic is continually analyzing the classroom environment in order to eliminate unwanted noise from the environment and transmit the teacher's voice directly to the hearing aids in a clear way. On the other hand, EduMic is perfect for the rest of the daily classroom activities, such as connecting to a computer, digital whiteboard or tablet, thanks to its 3.5 mm jack connection that allows you to transmit audio from these devices. Finally, by adding an FM receiver, EduMic becomes compatible with the main FM systems on the market, such as Amigo by Oticon or Roger by Phonak.
Easy and resistant
EduMic is designed to adapt to multiple situations, even outside of class. This device is extremely light, yet strong enough to withstand daily use and accidental drops. In addition, its design is elegant, modern and comfortable to wear. This search for comfort is also reflected in a very simple and intuitive operation, as well as in its rechargeable lithium-ion battery that allows it to work for 10 hours at a time. And all this topped off with a stable 2.4 GHz Bluetooth connection that lets you pair with an unlimited number of hearing aids. With EduMic, you will improve in class without complications.
Features:
Compatible with hearing aids with Bluetooth connectivity from Oticon, Bernafon and the Ponto 4 processor.
Use as a remote microphone by the teacher.
With the addition of a receiver, it is compatible with the Oticon FM Amigo system and the Phonak FM Roger system.
3.5mm sound jack input for audio transmission.
Comfortable, resistant and easy to use.
Compatible with telecoil systems.
Connectivity with an unlimited number of hearing aids.