Hearing Aid Virto Paradise P70 10 NW
Unrivaled sound quality in any environment
Powered by artificial intelligence, the AutoSense OS 4.0 operating system in your Virto Paradise hearing aids seamlessly combines different sound processing systems to give you an excellent personalized listening experience, no matter what sound environment you are in. We are not all the same and your Phonak hearing aids know it. The Virto Paradise are capable of adapting to the way you communicate with others and your lifestyle, while providing you with a natural and clear sound so that you can enjoy the wonders of the world as you should hear them.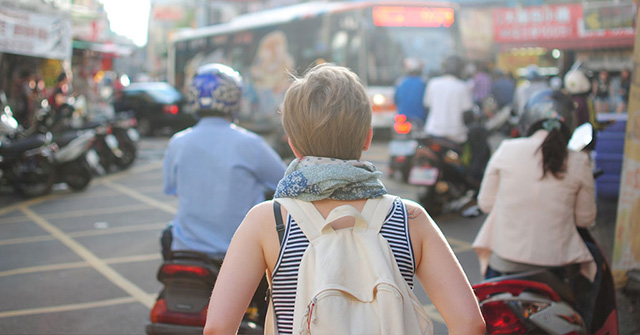 Don't miss a syllable
The main purpose of hearing aids is to allow people to communicate with each other in a comfortable way. The Phonak Virto Paradise put all their cutting-edge technology at the service of this goal.
We all have a friend or family member who speaks louder than normal. With Speech Enhancer, these hearing aids manage to give strength and clarity to especially soft voices or at a distance in quieter environments.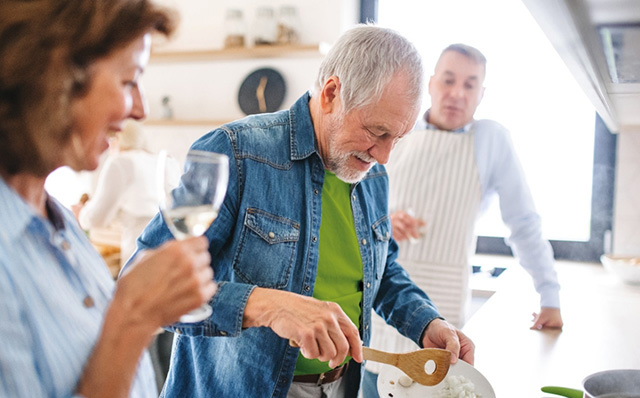 Like a tailored suit
Each Virto hearing aid is unique in the world as it is based entirely on the physical characteristics of your ear. Thanks to the precise biometric calibration of 1600 exact points, the Virto Paradise achieves a perfect fit to your ear in a specific way, thus providing you with a high degree of comfort when wearing them. In addition, with these measurements you can reduce its size to a minimum, allowing you to enjoy a fine and discreet aesthetic. The Virto Paradise bring you comfort and security in yourself.
Comprehensive biometric calibration
They fit your ear perfectly
Elegant and discreet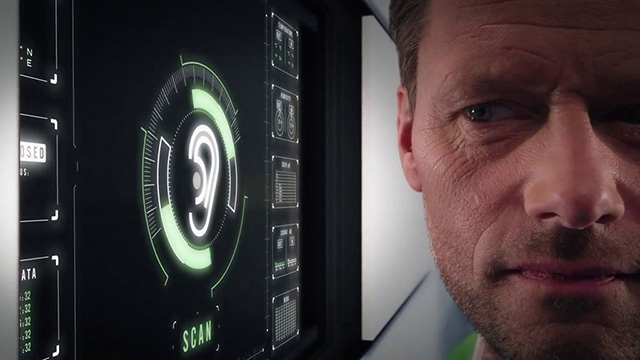 Optimized to the maximum
The exact calibration of your ear not only shows in the comfort and aesthetics of your hearing aids but is also an important factor when it comes to getting the most out of your Virto Paradise. Thanks to these precise measurements, together with your own audiometry, Phonak can determine the ideal ventilation size for your Virto Paradise and thus maximize your hearing performance. In this way, Phonak can calculate maximum ventilation by minimizing the feedback of your hearing aids, as well as achieving the right balance between the sound sensation and the sound quality of your Virto. You will squeeze your hearing aids to the maximum.
Optimized taking advantage of the shape of your ear
Maximum performance of your hearing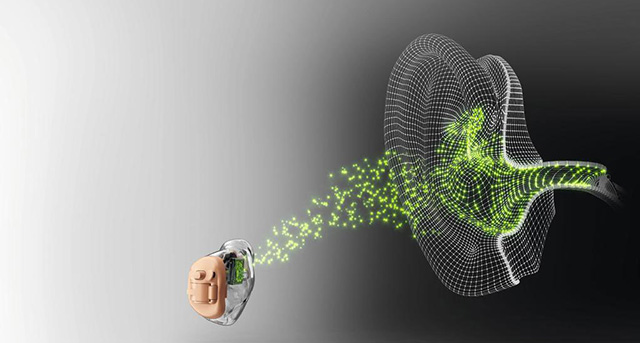 General
Hearing Aid style
Custom
Hearing Loss
Severe
Max Gain
60 dB
MPO
119 dB
Battery
10
Water Resistant
Water resistant hearing aid including water, sweat, moisture and dust.
Channels
20
Telecare
No
Performance level
Advanced
T-Coil
Yes
Manual volume control
Si
Connectivity
No
Programs
Music
Offers an expanded dynamic range, slow compression speed and more gain for a fuller and richer music experience.
Comfort in Noise
Actively reduces noise for increased comfort when no speech is present.
Speech in Noise
Adapts and reduces noise from behind in real time and applies and optimizes the signal-to-noise ratio (SNR) in noisy environments.
Calm Situation
Provides optimal gain for speech understanding and listening comfort when engaging in one-on-one conversations in quiet.
Acoustic phone
The key feature DuoPhone streams the signal in real time to the other ear so the caller's voice is heard in both ears with an average benefit of 3 dB SNR.
Additional programs
4
Features
SoundRelax
SoundRelax cushions otherwise unpleasant impulse sounds without affecting speech clarity or causing unnatural perception of other sounds.
WindBlock
WindBlock utilizes a wind identification and classification system, that automatically and adaptively suppresses wind noise.
Tinnitus Balance noise generator
The Tinnitus Balance noise generator generates a broadband sound for use in tinnitus management therapies.
WhistleBlock
WhistleBlock differentiates between naturally occurring feedback-like sounds and true feedback. This means increased audibility and sound quality that is free from annoying feedback.
NoiseBlock
Noise Block Processing is particularly effective at reducing uncomfortable environmental noise. 
auto Acclimatation
auto Acclimatization is used to automatically increase the client's amplification, while the client is using the device. 
SoundRecover2
The next generation of SoundRecover further improves audibility and utilizes an adaptive frequency lowering algorithm.
Soft noise reducer
Soft noise reduction reduces gain for sounds like clock ticking or fan noise.
Claso Care includes all hearing services you need to ensure your maximum tranquility and satisfaction. You can add it at the time of the purchase from 1 to 5 years. Renewable whenever you want, just contact us and we will extend it for 150 € per year.
Which services are included exactly?

1. UNLIMITED HEARING TESTS:
We monitor hearing loss and adjust hearing aid accordingly, with as many visits as you need.

2.UNLIMITED VISITS TO YOUR HEARING-AID SPECIALIST:
We're always there to address your queries and issues and discuss improvements to your hearing aid.

3. MANUFACTURER'S WARRANTY:
With Claso Care you won't just be extending your hearing-aid manufacturer's warranty, we'll also give you all the batteries you need for free.

4. REPROGRAMMING:
It's very common to make adjustments to your hearing aid in keeping with your hearing loss.

5. MAINTENANCE:
To make sure your hearing aid is working properly, clear out obstructions, clean moulds, etc. Hearing aids need to be adjusted once or twice a year.

6. DAMAGE REPAIRS:
All of them, including those not covered by the manufacturer's warranty. As long as your hearing aid is not declared total sinister, you will be fully covered.

7. CUSTOMIZED EAR MOULDS:
We create made-to-measure products for our customers. The moulds are included and will be adapted and renewed as often as necessary for the duration of your Claso Care plan.

8. HEARING-AID REPLACEMENT:
If your hearing aid takes longer than 5 days to repair, we'll provide you with a replacement while yours is repaired.

9. ACCOMPANYING SERVICE:
We'll be with you from the word go, advising you in keeping with your needs: price, aesthetics, connectivity, size... and we'll also be there with you throughout the span the span of your hearing health.
By purchasing this insurance you will be able to renew your hearing aid with special conditions in case of loss or theft during the 5 years after purchase. The new hearing aid purchased with special conditions will have a manufacturer's legal warranty of 3 years. Once executed the warranty of this insurance, the hearing aid lost/stolen will be deregistered and will not be repaired anymore neither perform any transactions with it. If it appears back, the new hearing aid can not be exchanged or returned for the one provided.
Discount to apply on PVP in force:
| | | | | |
| --- | --- | --- | --- | --- |
| year 1 | year 2 | year 3 | year 4 | year 5 |
| -75% | -60% | -40% | -25% | -15% |
You can choose the payment plan that suits you best: 12, 18, 24 or 36 months.
All options are interest-FREE.
Select the payment method Payment Plan when placing your order and follow the instructions, we will only process the order once all the data and the financial information have been confirmed and the firm has accepted the operation.
Financing Proposal
12 months
€/month finanaced in 12 months WITHOUT interest.
18 months
€/month finanaced in 18 months WITHOUT interest.
24 months
€/month finanaced in 24 months WITHOUT interest.
36 months
€/month finanaced in 36 months WITHOUT interest.