Audeo B-Direct, connects directly to any cell phone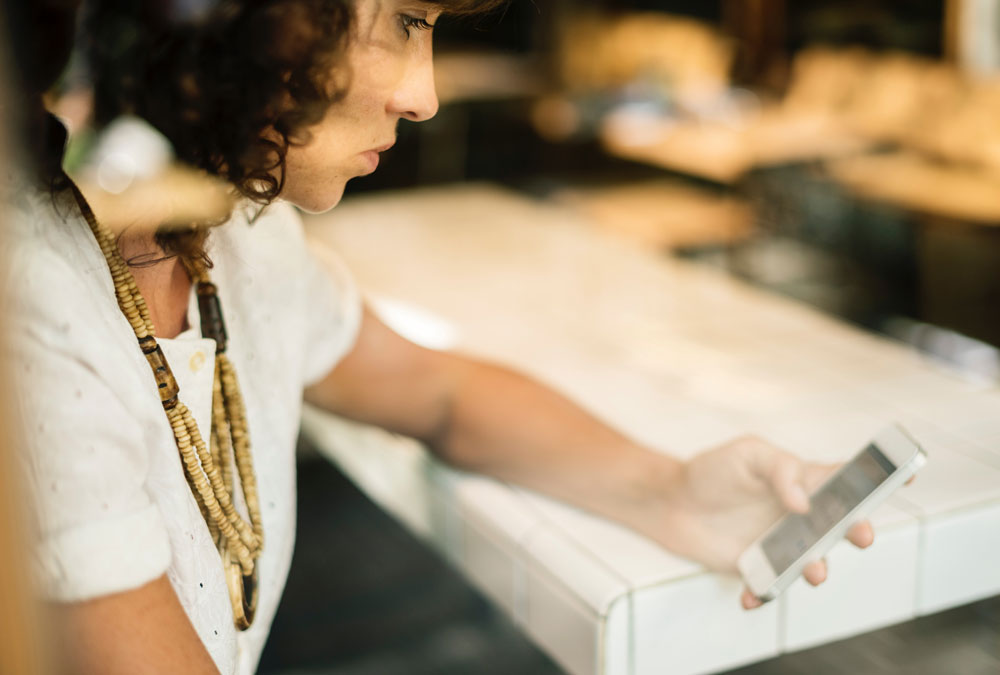 In the month of September, Phonak, the flagship brand of the Sonova group, presented its new Audeo B-Direct hearing aid model. This model is integrated as another format within the Audeo range of Phonak, characterized by its audio solutions in RIC/RITE format. The big difference compared to its range partners is its ability to connect via Bluetooth to any mobile phone with Bluetooth technology, Phonak calls it 'Made For All (MFA)'. Made for all because even the mobile phones of the pre-tactile era that already had Bluetooth can be linked with the Audeo B-Direct.
What exactly does Audeo B-Direct allow you?
Answer your calls directly:
When they call you a melody is heard in the hearing aids that indicates the incoming call, with just pressing the button of the hearing aid you can pick up and start talking. However, you are going to listen the call by the chosen ear, not both. The microphone of your hearing aid will pick up your voice and you won't need to take the phone out of your pocket to be able to maintain the conversation, it is the same as the hands-free in a car. It should be remembered that in all similar models of other brands what we have are Made For iPhone hearing aids. If you have an iPhone you can receive the call in both ears as if it were a wireless headset but you still need to speak directly to the phone, which will pick up your voice.
The videoconferences made from your Bluetooth devices such as phones or tablets also use the same system as the calls and are therefore compatible with Audeo B-Direct. Make a Skype call and move freely around the room.
Listen to television directly in your hearing aids:
With the TV Connector accessory specially designed for Audeo B-Direct you can stream directly to your hearing aids from any audio source. The listening is stereo and of excellent quality. It is used mainly for television, but that doesn't mean that we can connect a stereo or any mobile device in the same way we do with television. It is already a type of solution very extended between all the brands and the truth is that it is very comfortable not to have an intermediate accessory.
It covers up about 15-20 meters and has an amazing configuration facility. Connect it, press the link button with your hearing aids placed less than 1 meter and you're done. Activate the streaming and turn it off when you want and adjust the volume directly with your hearing aids.
Remotely control them with Phonak Remote App:
This application is exclusively for Audeo B-Direct. With this app you can control the volume from your mobile, change the program when you need it and activate or turn off the connectivity with TV Connector. The most comfortable option, no doubt, to personalize your hearing aids at the moment.
> Download Remote app for iOS and Android
What you can't do:
Listen to music directly from your Smartphone:
The fact that it is compatible with all the phones for calls makes us think that it will be also with music, videos or whatever we want to listen from our mobile. But it's not like that, Audeo B-Direct is very comfortable for everyone who use their mobile phone to call mainly, but if you want to go running while listening to your favorite music, you better have an iPhone and some Made For iPhones hearing aids, that are the ones that allow you to do it.
It is not compatible with Internet Of Things (IOT) or IFTTT (If This Then That):
Just as other models incorporate this functionality, Audeo B-Direct does not. The IFTTT platform is compatible with some brands of hearing aids to be able to control objects with your hearing aids, such as the home automation devices of your home (lighting, blinds, music equipment etc.) or simpler things like receiving an SMS or an email electronic when the battery in your hearing aid is running out, among others.
Audeo B-Direct is really a good solution, it provides a great hearing as well as having the necessary connectivity that many of us need. The future of this industry promises substantial changes where all manufacturers do it better every day, they present new products annually that incorporate many technological advances and make people's lives easier by helping them to listen better. This goes through products like this, which respond to basic needs of any user according to the times.
Don't think about it and come and try them for 15 days without commitment!