Know what's new in Bernafon Alpha hearing aids


Greek culture was one of the most influential in history. At its peak, it spread across the Mediterranean, leaving its indelible mark throughout Europe and Asia. They created the foundations of what would be civilization and their language was the basis of Latin, which in turn was the origin of many languages. So it is not surprising that the Greek influence is still present in our language today. Alpha is the first letter of the Greek alphabet and, over the years, it came to symbolize the beginning of something. The start. The first steps. It is not surprising that Bernafon decided on this name when it came to baptizing his new hearing aid due to the great novelties it presents.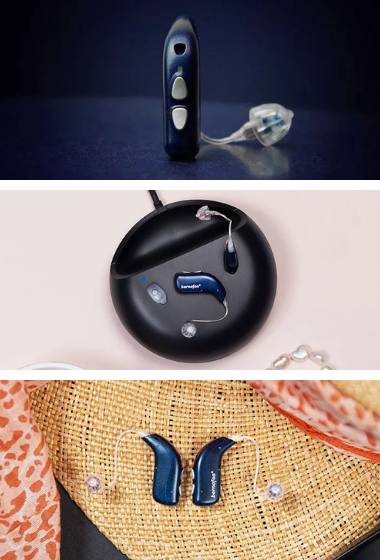 Listen better ...
Already in the previous generation of Viron hearing aids, Bernafon demonstrated its great commitment to ensure that its users enjoy excellent naturalness in hearing. To do this, he created DECS technology. This technology integrated the four most important systems of a hearing aid, instead of each fighting for its own part. In this way they could give a single answer that took into account the interaction of all the factors that influence the functioning of the hearing aid and, therefore, the perception of the user. In this way, they achieved a great naturalness in their sound.
Delving into this concept, Bernafon introduces Hybrid Technology for its latest Alpha hearing aids. This new technology takes the basis of the previous concept but adds a layer of complexity and depth since now each of the four systems has two levels. To try to put it in the simplest way, it harmonizes four different systems that at the same time have combined in the best possible way two other sublevels. In this way, they double the capabilities of your hearing aids. But ... how will you notice this new technology?
Thanks to Hybrid Technology you can enjoy a very natural and realistic sound without having to give up the benefits of sound processing. The Alphas strike an excellent balance between comfort and audibility. These hearing aids allow you to understand a conversation effortlessly but without paying the toll of losing ambient sound by reducing noise just at the right point to allow you to hear speech without making it disappear excessively. With the Alpha, you do not have a feeling of unreality but that of being where you are.
…as you want
The other great novelty is given by the increase in the connectivity capabilities of Bernafon hearing aids. Like their previous Viron hearing aids, the Alphas present the ability to pair them with mobiles via Bluetooth, to use them as hands-free for calls and to be able to listen directly to whatever you play, but with a significant improvement. Alpha hearing aids increase their compatibility to achieve this connection directly. Now they can not only connect directly with iPhones but also with ASHA (audio streaming for hearing aids) compatible Android systems. This novel Bluetooth communication protocol is set to become the standard for the hearing aid market.
On the other hand, in addition to being able to continue controlling a good part of the functionalities of your hearing aids through the EasyControl-A mobile application (volume, battery status, programs ...), Bernafon has launched its new EasyConnect app so that you can enjoy remote settings. With it, you can make a video call with your hearing care professional to explain what difficulties you encounter and they can make changes to your programming in real time. To put it simply, you can enjoy a visit to your audiologist without having to travel to any physical center.

The beginning of something great
At Claso, we believe that Alpha is one of the most ambitious hearing aids that Bernafon has presented in its long history. On the one hand, it conceives the hearing aid as a whole in which all its systems work together to achieve an overall result that benefits the user. On the other hand, it is committed to the audiological and practical possibilities that connectivity offers, expanding its direct compatibility and beginning its journey in the world of teleaudiology. From the looks of it, Alpha is the beginning of a brilliant vision of the world of hearing aids. And at Claso, we are always attentive to advances that may benefit our patients.