The new Starkeys are already here


February is the shortest month of the year but it has ended with great news. As always, we want you to be the first to discover the next release that will revolutionize the audiology industry. Get ready because Starkey's first rechargeable intras are here to stay.
The wait is over
Starkey has just announced his lithium-ion Bluetooth headset. He did so at the big Expo 2020 event in Las Vegas. Although we weren't there, we followed the presentation so as not to miss any details. Now, we can only ask ourselves one question. Are we looking at the first real Hearable? That is, wireless headphones with instant Internet access with just a few voice commands. Here's what we know so far.
For iPhone and Android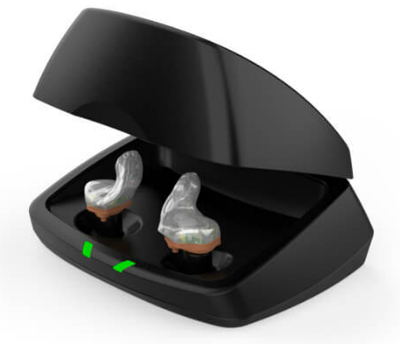 The devices are enabled for both and will offer a direct connection in any case. That means direct audio transmission and phone calls from the phones, without intermediate transmitters. Easier, faster, more real.
Lithium-ion powered
But how do we load it? The truth is that making a custom hearing aid rechargeable has been technically difficult. But Starkey has once again shown why it is one of the leading brands in the industry, and it has solved this problem with a great solution: It will be the first custom hearing aid powered by lithium ions. And by the way, the battery life between charges will be up to 23 hours.
Always thinking about health
Starkey sees the future of hearing aids as a curable device. And its performance proves it. For example, when the hearing aid detects that the wearer has fallen it will send out alerts. And if that's not enough, the new Balance Builder application is designed to help improve balance, stability, strength and gait. The user will receive instructions through balance exercises and training based on the head movements detected by the sensors in the hearing aids. It sounds like science fiction but it's real.
We are witnessing an exciting moment
Now we just have to wait for the day when you can enjoy this Hearable. What is clear is that we have already broken one more barrier to make technology easier and more comfortable. At Claso, we love to experience such important moments in the world of hearing aids, but the best thing is to be able to share them with you.