5 hearing Christmas gifts with Claso

Posted By
21 Dec 2018
0 Comment(s)
5227 View(s)
News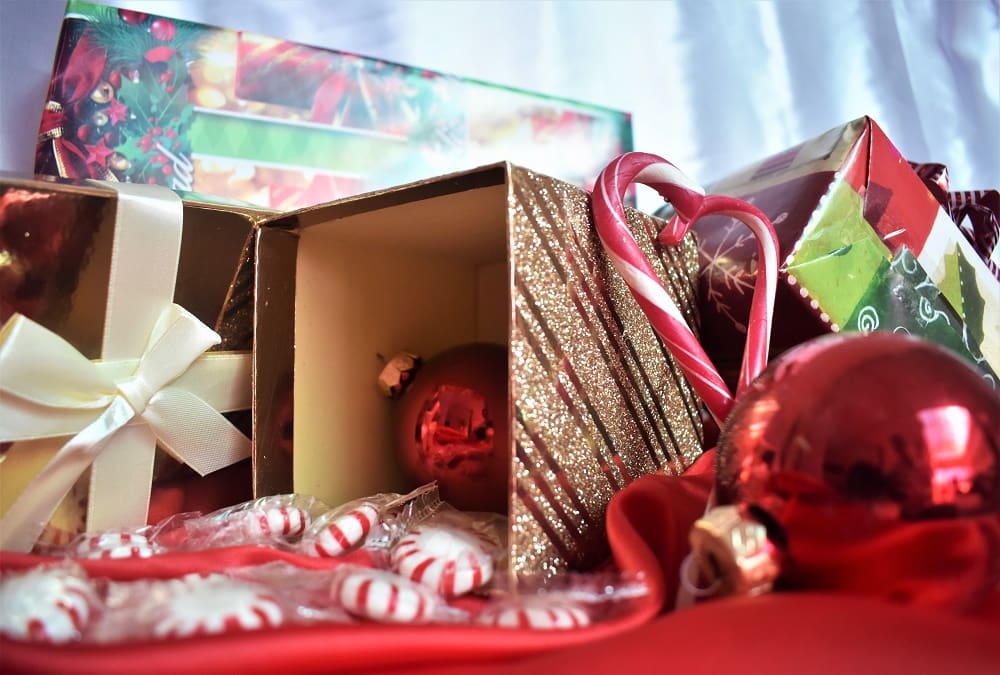 Next week is Christmas, which means pantagruelic meals, Christmas carols, family gatherings with people you haven't met in forever. . .and gifts. This last part is undoubtedly best one, since we all like to receive gifts (obviously, there are some exceptions). But it isn't less true that making a gift can end up becoming a headache, specially depending on whom you're supposed to give it to.
Here at Claso we take the Christmas spirit very seriously, and that's why today we're going to give you ideas for 5 Christmas gifts with the best audition. High quality products that will be perfect for (but not limited) those who have hearing problems. And all at an affordable price!
Sennheiser Flex 5000 Amplifier + Headphones
If you want the ultimate immersive experience when you watch a good movie on your TV, try Sennheiser's Flex 5000. A combo of headphones and amplifier that will give you a dramatically improved TV sound experience. Simply plug them in and you can customize your audio according to your requirements.
Elegant, simple, offering freedom of movement and incredibly complete (among its options is the ability to eliminate background noise to improve speech intelligibility), this gift is definitely something else!
Phonak Dect II Amplified wireless Phone
The Phonak DECT II wireless telephone is a phone that can be both used by a family as well as office workers, as its benefits are many and varied. Its greatest virtue is its unique ability to connect automatically and wirelessly to Phonak hearing aids. You can connect up to six phones to a base, so as we said, it's really useful for small offices.
Hands-free mode, direct dial button . ..an ideal gift, not only for people with hearing loss, but for everyone.
Bluetooth alarm clock with vibration Humantechnik SmartShaker 2
Smartphones have become the alarm clocks of the 21st century, although sometimes their power/vibration leaves something to be desired. If you need extra power, here's this Humantechnik SmartShaker 2 Bluetooth vibrating disc, which you can control via a free application from your smartphone.
A battery that lasts up to 7 days, without unnecessary radio waves (it works even with the phone switched off), and an avant-garde design that matches all the bedside tables in the world. Indispensable!
Phonak Compilot Air II connector for connecting headphones to your mobile phone
As an evolution of the ComPilot connectors, the stylish little Phonak ComPilot Air II is focused on the use of Bluetooth, and will allow you to connect your Phonak Venture and Belong hearing aids to your smartphone or any other Bluetooth device.
Controllable with the "Phonak Remote Control App", this connector can also be used with the Phonak TVLink or RemoteMic.
Audinel PerfectDry Lux hearing aid dehumidifier
The maintenance of hearing aids is a very important part if we want them to last as long as possible. Among the elements that can damage them is excessive moisture. Well, with the PerfectDry Lux dehumidifier you can keep your hearing aids dry and clean. Its moisture-absorbing effect is based on a regulated hot air flow and a 360° UV-C lamp that protects all parts of your hearing instruments from moisture, drying them in the most efficient way.
As you can see, Christmas also comes to the world of hearing, with gifts for the whole family, not just for those with hearing problems. At Claso you will find these and many other products of the highest quality at the best price that will guarantee you to draw a smile on the face of your loved ones.