How do the alarm clocks work for the deaf?

Posted By
14 Mar 2019
0 Comment(s)
27619 View(s)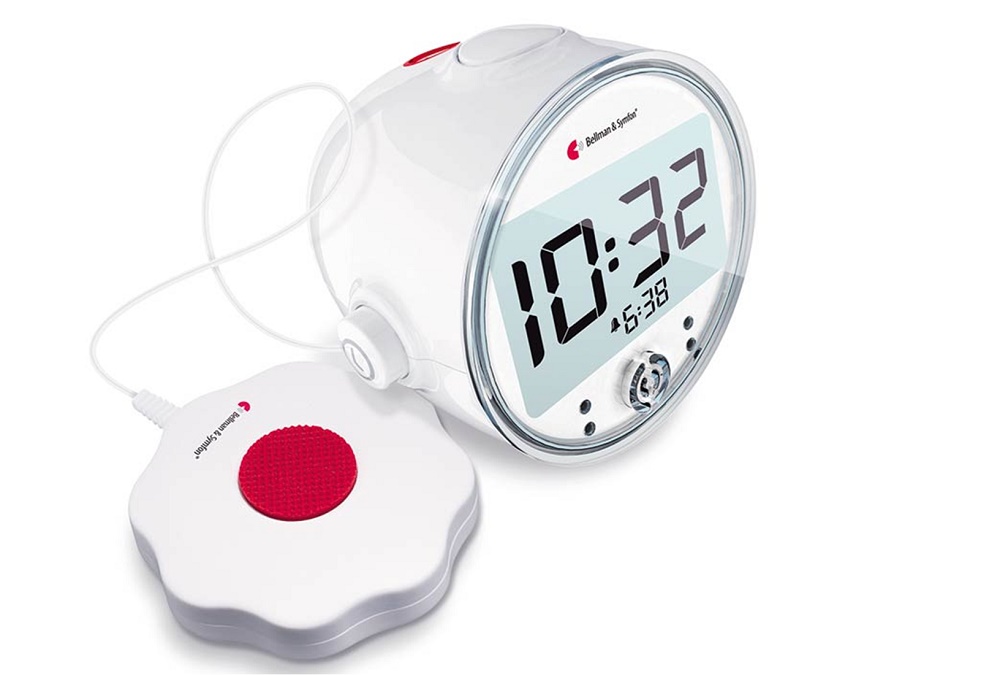 Waking up every morning when the alarm sounds seems normal to us. In fact, it's so normal that we don't even realize what our life would be like if we couldn't do it. They do have to face this moment and, fortunately, they have more and more options to make it normal in their lives as well.
First of all, there are two traditional systems:

If the hearing-impaired person sleeps in company or with a family member or friend, you can ask him or her to wake him or her up every morning, although this method requires more dependency.
Light is another resource and the main protagonist of a system that would be installed in the room to synchronise with the clock. In other words, when it is time to wake up, the light would flood everything, replacing the absolute darkness. The problem is that there are people with such a deep sleep who do not care and are not aware of this change.
There are pillow awakeners that vibrate instead of ringing. The night before are placed under the pillow and so, with the vibration the next morning, get the person awake.

In Claso you will find a new system such as the Humantechnik SmartShaker 2 Alarm Clock. If you use your smartphone as an alarm clock or timer but want a stronger vibration, you can get it. In addition, the free application needed to control the vibrating disk, "SmartShaker +", can be downloaded for Apple iOS and Android at the respective app stores. The alarm clock is characterized by:

You can choose between strong vibrations, three different intensities.
It's easy to control with a free and easy to use application.
It works even with the phone turned off, as the alarm settings are stored inside the device.
The Bluetooth connection is only necessary for the programming procedure, the connection is automatically cancelled after a few minutes. This saves energy on the phone and the "SmartShaker 2": No unnecessary radio waves!
The battery lasts up to 7 days.
You're going on a trip and you want to take advantage of every minute? In that case, you'll want to get up early to make all the plans you have in mind a reality. The best thing is that you can pack this Humantechnik Travel Tim alarm clock, compact and with a modern design that reminds you with powerful intermittent vibrations when it's time to get up.

Another model you can find in our section of alarm clocks for the deaf is the alarm clock Pro. Its alarm sounds very loud and flashes brightly. It is easy to use and full of intelligent features like light. It also contains the backup battery, phone jack and an external trigger input.

A bit more sophisticated is the Visit Bellman & Symfon BE1580 alarm clock that doesn't just ring in the mornings. This device also warns you if the door knocks, if the smoke detector lights up or if your child cries in the middle of the night.

Very strong alarm signal, gradually increases to over 100 dB
Includes BE1270 pillow vibrator, placed under pillow or mattress
Visit System Receiver
High intensity flash, features four bright LED lights
Backup battery, works even during power loss
If you have more doubts about which model to choose, we will be happy to advise you so that you can live the moment of waking up as something completely normal. And nice, isn't it?