The new Naida Marvel hearing aids


Who doesn't want to hear the sea breeze? Or the sound of the waves. Or even the silence.
The new Phonak hearing aids make sure that you don't miss out on these little pleasures and they have done so with some very good news. While in the previous article we announced the launch of the first intras with connectivity, this time Phonak has presented another great novelty. And as always, if we want to share with someone its operation or its advantages, it is with you.
Naida Marvel is...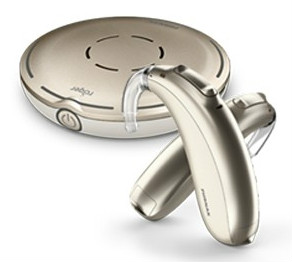 Direct Connectivity
Yes, the Marvel platform offers seamless connectivity to Bluetooth devices and hands-free calling. But more importantly, it offers a direct connection to Roger devices such as Roger Select and Roger Pen.

More style than ever
The hearing aid will be available in nine colors and with the four usual Phonak technology levels, 90, 70, 50 and 30. The hearing devices will cover moderate to profound losses.

Hands-free and full connectivity
The new Naidas will offer the hands-free phone call experience and comprehensive connectivity that other Marvel users are already used to. Those who benefit most are people with severe to profound hearing loss; this type of connectivity is a real step forward for them.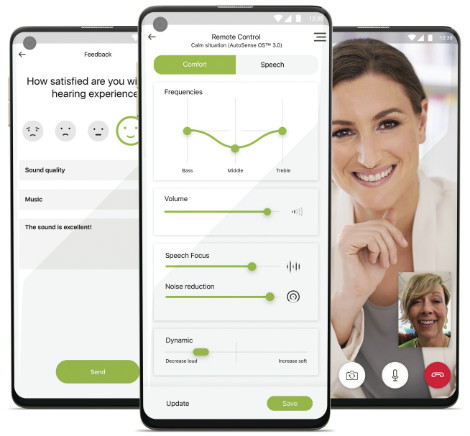 Roger Direct and my Call-to-Text
It is precisely these same people with severe to profound hearing loss who need all the help they can get to hear better. Well, the myCall-to-text application will allow this, as it transcribes phone conversations in real time, providing them with live subtitles for their mobile phone calls.

On the other hand, the Roger Direct system is exceptional and now with Naida Marvel, people with severe to profound hearing loss will be able to use Roger devices without any intermediate device. This makes life easier and allows them to get along better in more challenging sound environments.

Naida has always been rated as one of the best hearing aids for severe to profound hearing loss. The launch of Naida Marvel is intended to consolidate this position.
It is only a matter of days. Phonak has announced that it will be available in the first half of 2020. Many people are already waiting for it because they don't give up on feeling love at first sound. What about you?

If you have any more doubts, don't hesitate. You know we'll be happy to share some time with you in Claso. We'll be waiting for you!