Discover Resound Linx Quattro hearing aids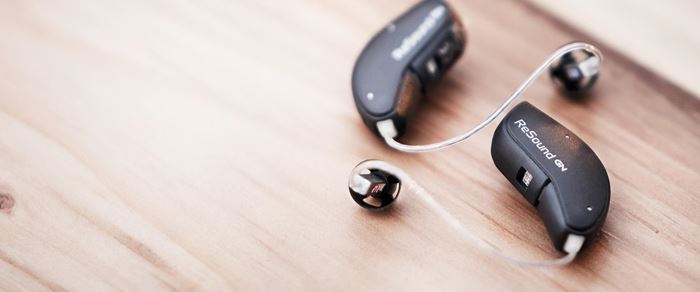 There's a difference between listening better and listening like never before. The Resound LiNX Quattro makes it possible and those who have already tried it don't want to hear like before.
From time to time, we like to open the doors of our blog to special guests. Today's is the latest novelty from Resound, one of our favorite brands. If there's one thing it stands out for, it's its users' constant search for hearing perfection. They always have something new to offer and it's always better.
Innovation and research have led them to obtain one of the products that is going to be talked about in the sector: the Resound Linx Quattro. This model is only available in RIC format, for now, but it has already proved that it has been created so that you can hear like never before. In today's post, we're going to tell you the main reasons that no one has overlooked:
Thanks to its pioneering technology, conversations are clearer and you get a richer sound experience all day long. In addition, it has proven easier to pick up voices and sounds from any direction without losing the acoustic details of the environment.
Both bass and treble sounds are fuller and more natural. They have made silent situations really silent but the loudest sounds sound comfortable, clear and without distortion.
The new, high-performance microchip platform is faster and more powerful. That's why it drives the extensive sound quality improvements in ReSound LiNX Quattro. High performance but low power consumption. What more could you ask for?
You can receive the transmitted sound from any audio source.
Forget about changing batteries. ReSound LiNX Quattro has the longest lasting battery with the ability to provide power for more than a full day.
77% of people who have tried it recognize that the new configuration improved their hearing experience.
You'll probably find it hard to imagine so many advantages in one hearing aid, but best of all, you don't even have to make that effort because you can experience it first-hand. Or rather, listen. And if that happens, you can still discover a new challenge: that of remote adjustments through an application.
It's one of the novelties we wanted to save for the end. You didn't expect this, did you? ReSound Assist is a new configuration that is possible thanks to the connection with the ReSound Smart 3D application.
The highlight is that it allows you to send requests from this app to make precise adjustments in the programming of the hearing aid and updates, getting updated configurations directly from the audiologist. We are preparing a special article to tell you how this new way of understanding audiology works, which allows you, among other things, to configure your hearing aid without having to go to the clinic.
But if you've been left wanting to know more, come see us to discover all the details of the Resound Linx Quattro. We'd love to share other information with you. In the meantime, what we can advance is that for us, ReSound Assist is not only a hearing challenge because it allows you to save travel time in appointments but because you gain confidence and security. When you listen again like never before, you gain quality of life.