The best alarm clocks for the deaf

Posted By
23 Feb 2022
0 Comment(s)
7763 View(s)
Hearing

Hearing aids solve many of the daily problems faced by people with hearing loss. You work more comfortably, have interesting conversations with your friends, talk on the phone with a family member, listen to the beep that tells you that dinner is ready, have dinner quietly enjoying your favorite television program and, at bedtime, you remove them to be more comfortable. Precisely, this daily act of removing your hearing aids at bedtime makes hearing aids very useful except for one thing: listening to the alarm clock in the morning.
For a long time, there have been alarm clocks specially designed for people with deafness who cannot hear the alarm, although they are also really useful for people who are very deep sleepers or who have the sheets sticking to them and need one more push. Today, we can find a wide variety of models on the market, from classic digital alarm clocks to devices designed to work with mobile phones. In this post, we are going to explain which are the best.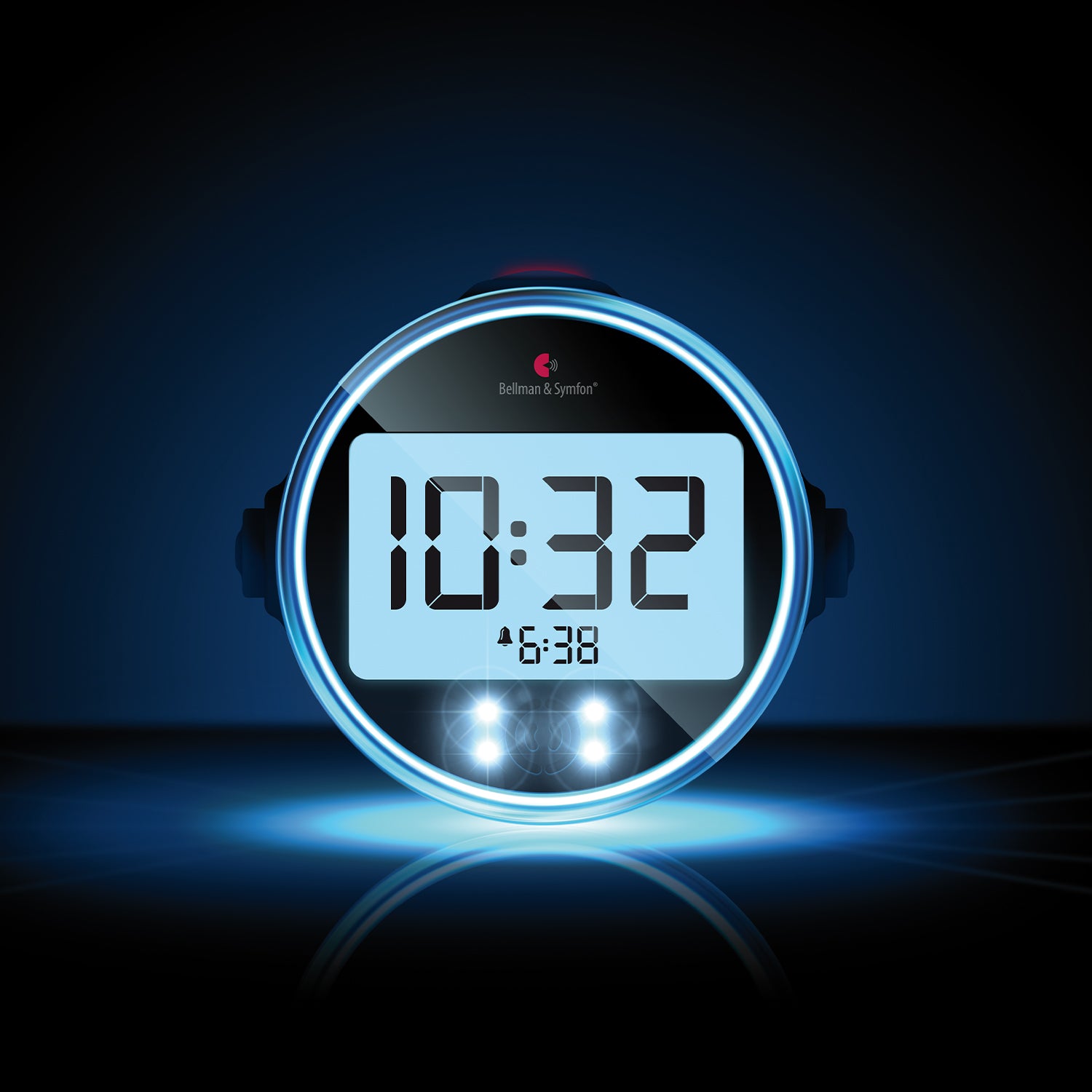 Alarm clocks same as ever
If you like the typical alarm clocks designed to be on the bedside table, we present two different options that will surely meet your expectations:
Bellman & Symfon, a specialist brand in aids for the deaf, offers its BE1370 Pro alarm clock. It has an extra loud alarm that sounds at 100 dB and emits flashing lights. In addition, it includes a vibrating accessory designed to put it under the pillow to make sure you wake up. Finally, you can also connect it to the telephone line so that it also alerts you if somebody calls. On the other hand, there is an improved model, the BE1580, which, in addition to having the same options, can be connected to various Bellman & Symfon products such as fire alarms, baby monitors or door bells.
The Humantechnik's Travel Tim is a digital alarm clock more geared towards travel. It is small and robust, which makes it ideal to take it with you in your suitcase. This alarm clock allows you to combine three different types of notification to configure it to your liking: extra loud alarm, flashing light and vibration.
Bluetooth bed shakers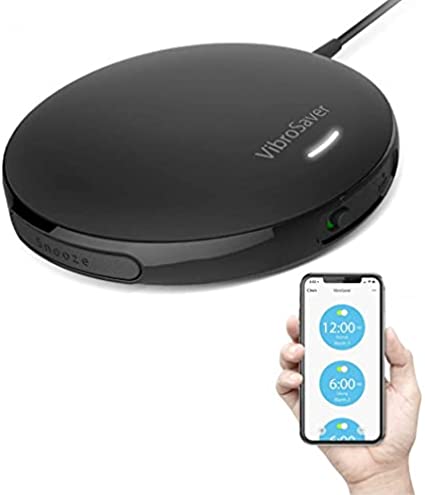 Many people have stopped using classic alarm clocks and have started using their mobile alarm to get up every morning. This, together with the expansion of Bluetooth connectivity, has led to the creation of vibrators that connect wirelessly with the mobile. You just have to place them under your pillow and let their vibration wake you up. These that we present to you are the most complete on the market:
The new Vibio rechargeable vibrator from Bellman & Symfon connects via Bluetooth to your mobile and, through an intuitive application, you can set various alarms with their respective vibration levels. Once configured, you won't need to have your mobile nearby for it to ring. In addition, you can make it vibrate with calls or notifications from your mobile.
The iLuv's SmartShaker 3 is now the third generation of this popular rechargeable bed shaker. Thanks to its Bluetooth connectivity, it has been improved to allow you to configure different alarms and its vibration level via a mobile application. It can also vibrate with calls and notifications from your mobile if you wish. Like the Vibio, you don't need to have your mobile phone nearby once you've set the alarm clock.
As you can see, whatever your preferences, there is always an alarm clock that fits perfectly with your needs. From the usual digital alarm clocks to the latest shakers that take advantage of new technologies, these devices want to improve your day to day. At Claso, we want you to spend five more minutes in bed only if you want it.