VIRTO MARVEL BLACK, the most awaited launch


Would you like to attend a premiere?
The leading Phonak hearing aid brand has introduced Virto Marvel Black and we at Claso want you to be the first to know about this launch.
It is not a hearing aid like the others. Virto Black is the world's first custom hearing aid that transmits directly from iOS®, Android ™ or any other Bluetooth® enabled audio device. The benefits of Marvel technology ensure universal Bluetooth transmission, hands-free phone calls and a hearing experience that each person can design through the myPhonak application.

The elegant and minimalist design is a plus for those who still find it difficult to accept wearing a hearing aid. The Swiss company has been proving its professionalism for decades, and although it has an extensive range of hearing aids, Virto Black is undoubtedly its latest and best launch. In fact, few see it as simply a hearing aid because it has already been recognized as an intelligent portable device and an accessibility tool.
How does Virto Marvel Black work?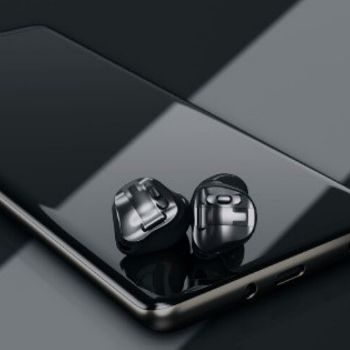 Virto Marvel Black uses Phonak's own Marvel platform. Nothing that cannot be learned through day-to-day practice. The most important thing for understanding its mechanism is that there are several sensors that are fed with algorithms so that the hearing instrument can adapt the sound to the environment without any problems. So much so that hearing can be up to 10 times better than normal in noisy situations.
There are more points in your favour. You can listen to music and control your phone calls. These two features are not uncommon but are often limited to iOS only. Virto Marvel Black is compatible with other devices, whether it's an Android or a smart TV.
And you can even have fun connecting it with the Roger Select IN accessory. It's a small, wireless disc loaded with microphones you can place near you. Then the best part is that you hear the voices of the conversation directly in your ears - whether you're talking to a person or a group. In other words, your hearing will be taken to another level.
Listen to the world, connect to what's going on
Designed to improve the quality of life and thinking about the world we live in. A world in which only if we are connected will we be part of what is happening around us. The launch of this revolutionary device is planned in Spain during this year 2020, stay connected to Claso to be the first to know. Be the first to discover Virto Marvel Black and ask Claso all the questions you may have. We will be happy to explain you any detail because if you deserve something, it is to hear good news and live your own adventures.