Bringing hearing aids to the oldest

Posted By
21 May 2020
0 Comment(s)
3716 View(s)
Hearing

The difficulties of some patients in being able to travel to the hearing centre is one of the biggest problems that we audiologists face. A very high percentage of hearing aid users, or people who need them but do not use them, are elderly. Many of them have motor difficulties that make their day to day more difficult, from a reduction in the mobility of their fingers to real problems in moving from home. These are usually the most significant causes for some of our elders to reject the use of hearing aids, thus losing the opportunity to listen correctly and make the most of their senses. And it is a real shame, considering that effective solutions have already been provided.
About fine mobility, many patients in this age range show fears about their ability to manipulate hearing aids correctly. "Can I put them on comfortably?" "What if they fall on the floor?" or "Can I change the batteries?" These are some of the main doubts that some of these patients tell us. Luckily, these fears disappear after hearing aids are tested.
We can consider that manipulative difficulties have become a false myth because for many years hearing aid brands have greatly improved the design of their products to solve these problems. Nowadays there is a great variety of models with great differences not only oriented to the necessary power but also to the type of user that will use it. We can find different ear adapters that allow us to choose which one will be the most comfortable for the patient when inserting it into their ear canal. There are large keypads to be able to change settings easily and even intuitive, clear and user-friendly apps to be able to change these settings. There are no longer just models with batteries of different sizes, depending on the needs of the patient, but rechargeable hearing aids are already a fully established reality, allowing easy recharging of the devices. All these best have led to anyone, whatever their personal circumstances, can find a model that perfectly suits their possible limitations.
Regarding the problems to move, until now they had a difficult solution. Many patients are unable to regularly visit a hearing centre to reschedule for changes in their hearing, due to physical impairments. Problems with walking, transport without adapting to wheelchairs, physical weakness, absence of a hearing centre in its population ... This usually leads to people who do not use hearing aids despite needing them. In other cases, they end up acquiring their hearing aids at centres that may not correctly meet their hearing needs just because they are close to home. In both cases, they are people who do not enjoy their hearing as they should. Luckily, this problem is already solved.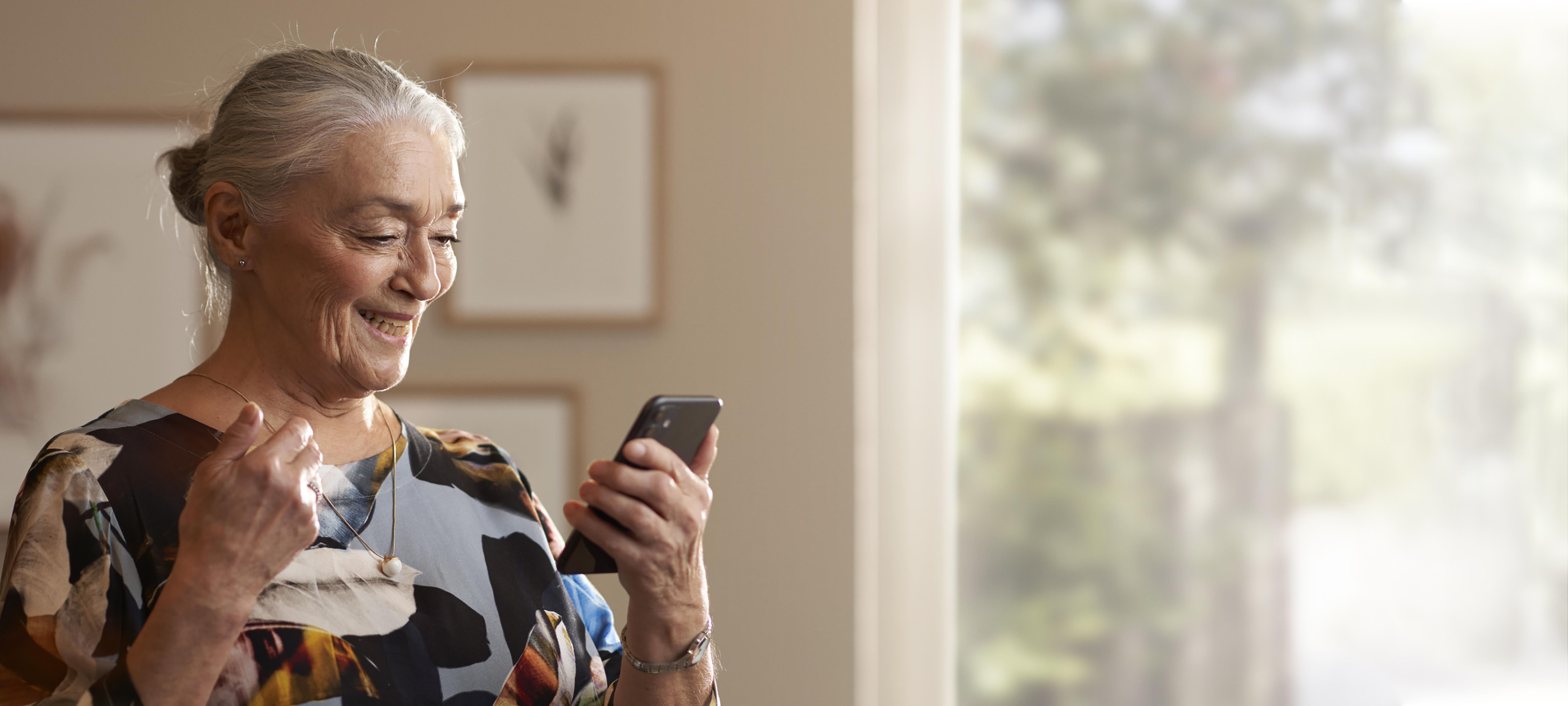 Aware of this problem, the main hearing aid manufacturers, such as Resound and Phonak, have been investigating for some time to avoid these displacements and thus ensure that the hearing aids reach more people. For a little over a year, audiologists have been able to readjust online with certain limitations, but right now that has changed. Finally, the last technical barriers that prevented us from being able to make all the adjustments remotely have been demolished. This new working methodology is what we call teleaudiology. The only requirement is to have a mobile phone or tablet with an internet connection. Whether alone, if you are a person familiar with the use of smart phones, as if helped by a family member, anyone can have perfectly programmed their hearing aids without having to leave the house to readjust them. In this way, audiologists will ensure that people with difficulties to move can enjoy the hearing they deserve.
As you can see, thanks to the improvement in the design of hearing aids and teleaudiology, in which Claso is a pioneer in Spain, we have managed to overcome the main obstacles when it comes to older people being able to enjoy correct hearing. At Claso, we have always been concerned with the health and comfort of our patients, even more so with the elderly who have given us so much. They have sacrificed a lot to build a better world for everyone and perhaps it is time, each one from our small plot, to return the favor.