Introducing the new Bernafon Alpha miniBTE hearing aids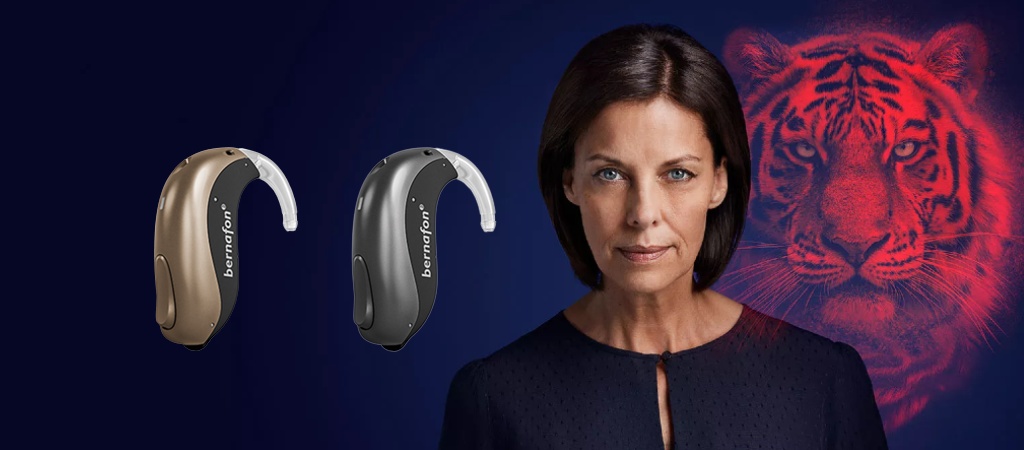 A few days ago, we told you about the expansion of the ranges that Bernafon had made for its Alpha miniRITE T and miniRITE T R hearing aids. At last, this top hearing aid could be enjoyed at all possible performance levels. But Bernafon, not happy with this novelty, has prepared another pleasant surprise for us. From now on, you can benefit from the benefits of its latest generation of hearing aids in the miniBTE version.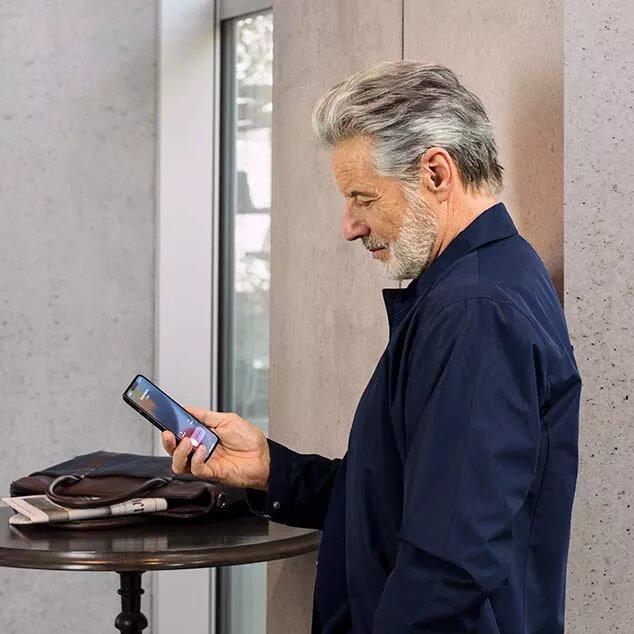 The benefits of Alpha
Bernafon has always been a manufacturer clearly focused on achieving excellent natural sound without having to compromise on speech understanding. The culmination of the pursuit of this goal is the innovative technology it has applied to its Alpha generation of hearing aids. Hybrid Technology, as it has been baptized, is a system that combines different mechanisms that take care of different aspects of the hearing aid (direction of the microphones, noise management...) but with a big difference compared to other hearing aids. They do not wage war on their own, but work together at the same time to give a single result that perfectly balances all these aspects depending on the situation in which you find yourself. In this way, the Alpha achieve an excellent balance between understanding and comfort without sacrificing ambient sound. In this way, you enjoy a natural and realistic sound that helps you feel perfectly integrated into your environment.
Usability and connectivity rules
Like the RIC-type versions, the Alpha miniBTEs come in two versions: one battery-powered and one rechargeable. Both work in the same way from an audiological point of view, so the user can calmly choose what is most comfortable for him. Of course, it should be noted that the rechargeable version's miniBTE T R charger gives you 24 hours of energy with just over 3 hours of charging and is extremely easy to use since it is not based on connections as it is an inductive charger.
On the other hand, these hearing aids have a robust Bluetooth connection with mobile phones. This allows them to be used as wireless headphones with iPhone and Android phones that support the ASHA protocol (Audio Transmission for Hearing Aids), created specifically for this purpose. Also, if your iPhone is 11 or later, you can use them as if it were a hands-free. As if that were not enough, they are also compatible with Bernafon's own accessories: the Soundclip-A microphone and the TV-A television connector.
This excellent connectivity also allows you to make some adjustments to the settings of your Alpha hearing aids. With its EasyControl-A mobile app, you can change the volume, choose a program or set your tinnitus program. On the other hand, you can also benefit from the advantages of teleaudiology thanks to its EasyConnect application. This allows you to make a video call with your audiologist who, in turn, can connect to your hearing aids and make changes to your programming in real time. All this without having to go to the hearing center in person.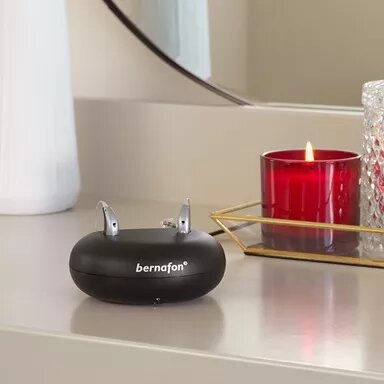 The miniBTE advantage
You are probably wondering now: if it is the same as the miniRITE models, why choose the miniBTE version? To answer this question, we must take into account the main difference between both hearing aids: one is a RIC model (the hearing aid goes behind the ear and has a cable with the receiver placed in the ear) and the other is a BTE (the hearing aid also goes behind the ear but replaces the wire with a tube with a custom earmold.) There are times when the user has fine motor skills that make it extremely difficult for them to put the receiver of an RIC model into their ear. A good solution to this problem is to use a BTE model as the larger, custom-made earmold may be easier for you to manipulate and place in your ear. For this reason, it is your personal situation that has to lead you to opt for one or the other since audiologically they are completely the same.
In Claso we are celebrating. It always seems to us that the more people who can enjoy the latest technology, the better. With the miniBTE, more users will be able to benefit from this innovative audiological system that Bernafon has devised. More people will be able to listen to the wonders that life offers in a natural and comfortable way.