Introducing the new RIC hearing aid from Phonak: Audéo Lumity


Have you ever wanted to watch a movie, but found that the scene on the screen was too dark to be understood? If so, you will know, as we do, that there is nothing like clarity to light up our senses, along with our lives.
With hearing, we need sounds to be bright, clear, crisp, because, as Phonak says, "when we put on hearing aids and can understand the conversations around us, it lights up our world". So we have great news! Phonak has just released its latest great achievement in hearing technology and, at Claso Audiology, we already have it at your disposal: we present the new RIC Audéo Lumity.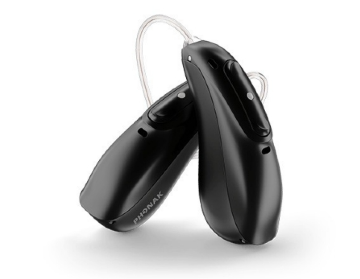 Clearer sound than ever
Phonak has launched this revolutionary platform with the aim of consistently improving understanding and comfort for its users, with a focus on achieving excellent speech understanding, especially in noisy environments, for people with mild to profound hearing loss.
Thus, the new Lumity takes a step forward with respect to its Paradise predecessors. With this new platform, we went from the AutoSense 4.0 system, which used the Paradise platform, to the new AutoSense 5.0, which incorporates more than 200 system combination possibilities to optimize your hearing. This hearing aid uses artificial intelligence to detect your acoustic environment and give you the best possible sound, and includes an innovative speech sensor. This sensor, called the Speech Sensor, works so that when you are in very noisy places, you can understand speech much better, even the one that occurs to the sides or behind you. This makes your comprehension improve by up to 15%. But not only that! Thanks to the Speech Sensor, the effort you have to make to hear your companions is reduced by up to 11%. With this step, Phonak has achieved the best level of noise cleaning and speech enhancement to date.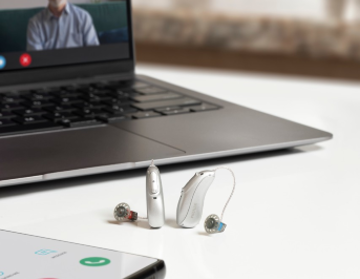 A brilliant design
The new Phonak Audéo Lumity have not only been revolutionary changed on the inside, it has also been refreshed on the outside. Apart from coming in a wide range of colors, they have a new smaller and more minimalist LED, and their outline has also changed. Without giving up the elegance of the Phonak Audéo Paradise, the Lumity has a more daring and modern touch that we, personally, really like. In addition, the volume buttons are more accessible and easily located by touch, making the Audéo Lumity the perfect ally for any hearing aid user, experienced or not. In fact, these more detectable buttons, together with the fact that the Audéo Lumity is fully rechargeable and says a final goodbye to batteries, makes this new hearing aid a great ally for older people with motor difficulties.
With Lumity, you don't give up anything
These hearing aids have the excellent universal bluetooth connectivity that Phonak has come to expect, so you can use them together with your TV Connector, as well as turn them into wireless hi-fi headphones by pairing them with your mobile phone. They are completely hands-free, and have a connection to the myPhonak app so that you can control the sound to your liking. They are also compatible with Phonak Roger accessories, and have an inductive coil.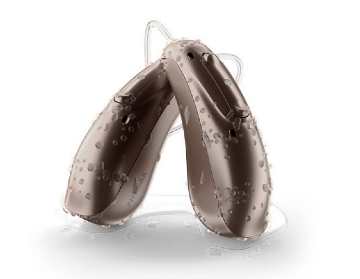 Offroad hearing
After the success of its Audéo Life, the first completely submersible hearing aids, Phonak has not hesitated and has launched this new platform also in its ultra-water resistant version: thus, you also have at your disposal the Audéo Life Lumity, a Lumity in its "life" version that are as prepared as their namesakes to resist humidity, heat, and water in the most extreme conditions. With these hearing aids, you can submerge up to 50cm in freshwater, salt water, and even soapy water!
A full day of listening, with just three hours of charging
Far from stopping here, Phonak has also introduced a new charger for this model, with an updated design, smaller and more practical, and with a magnetic cover. The Charger Ease charges the Audéo Lumity in just three hours so you can enjoy a full day of hearing. And if you are one of those who need the maximum resistance to humidity, you also have the Life Charger for the Audéo Life Lumity, or its battery-bank version, the Charger Case Go.
As you can see, this new release lacks nothing. For all this, we can't wait for you to see that "conversations shine with Lumity"!