Phonak, teleaudiology for everyone

Posted By
21 May 2020
0 Comment(s)
4113 View(s)
Hearing aids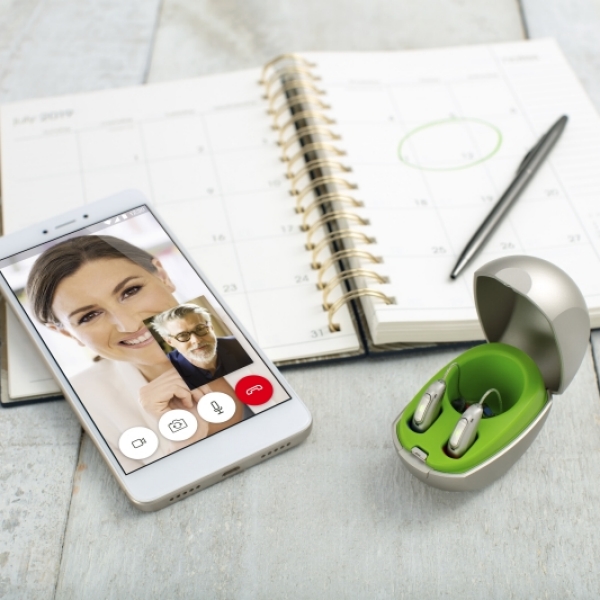 If you are a hearing aid user, you have surely heard of Phonak. Maybe right now you're wearing some of his gadgets. It is undeniable that Phonak is one of the leading hearing aid brands globally. Their journey began more than 70 years ago in Switzerland and, thanks to their tenacity and effort they are now present in any corner of the world that you can imagine. Over the years, this brand has deservedly become a synonym for quality and innovation. His philosophy has always been to improve the quality of life of people through research into new technologies. In this way, Phonak's hearing aids are the most technologically advanced and give you the security of using one of the most advanced products on the market.
For many years, Phonak has been introducing significant audiological improvements to its hearing aid models, some of them so important that we can consider that it has created several standards within its market. His R&D has always been an investment for the future that has born the greatest fruits in this field within the world of audiology. But in this post we do not want to talk about this merely auditive aspect as we want to focus on somewhat more modern aspects of hearing aids that have gained in importance. Beyond its incredible audiological improvements, Phonak is one of the maximum exponents regarding hearing aids and their connectivity with other electronic devices.
Without a doubt, Bluetooth technology has been a great technological advance that has improved our lives. With it, different electronic devices can exchange data and audio with each other in a stable and safe way. Together with the expansion of the smart phone with internet connection among the population, a world of possibilities for hands-free calling, videoconferencing has been opened to us... This combination led to hearing aid manufacturers asking themselves "how can we take advantage of it to improve life from our users? ".
Of course, Phonak was one of the first brands to get down to business. First, they managed to connect their hearing aids to accessories to be able to watch television, control their settings... Later they went on to create mobile applications that allowed them to control some settings or to make hands-free calls through the headphones. While Phonak made these improvements, other manufacturers in the market were also implementing their own version of it, but there came a time when the Swiss brand achieved what no one had achieved and made history in audiology again. With the generation of headphones called Marvel, Phonak is the only brand that can ensure full connectivity with any smart phone in the market, whether it has an IOS or Android system. The rest of the brands work with iPhone and some are starting to extend their compatibility to certain Android models, but only Marvel from Phonak has this ability universally right now.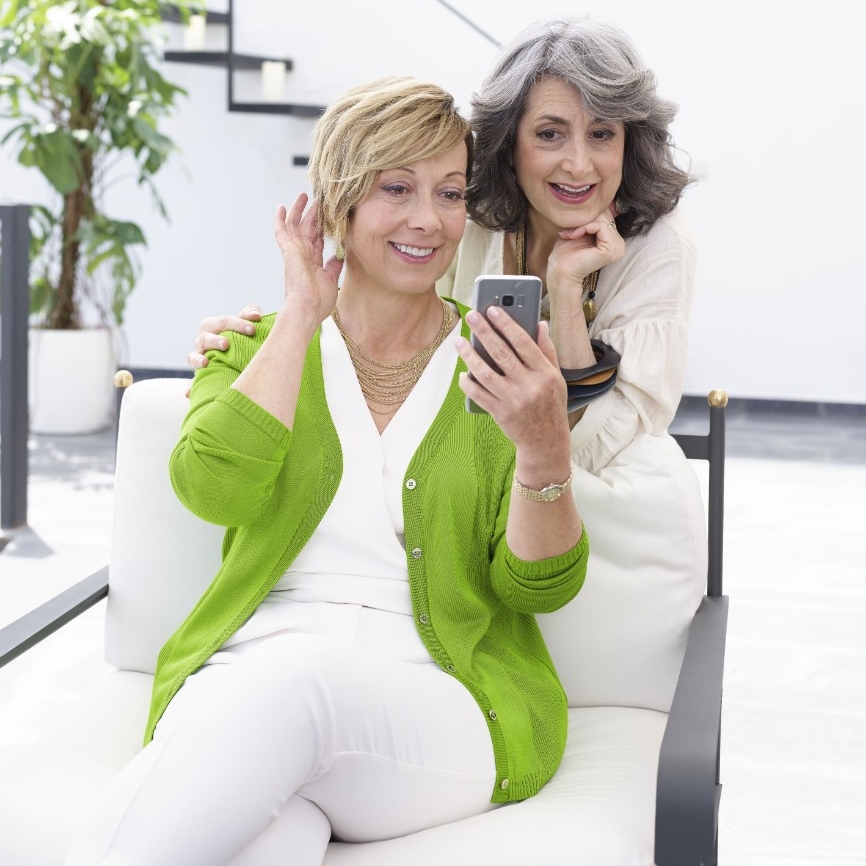 This factor becomes even more important now that we are experiencing a new revolution in the world of audiology: the birth of teleaudiology. From now on, audiologists can make any change in the programming of hearing aids remotely using their connection to a mobile and an application. The audiologist can counsel you remotely wherever you are. Right now, only Phonak Marvel hearing aids ensure this possibility for everyone thanks to their universal compatibility with IOS and Android. Also, if you were a user of a Marvel hearing aids before this system was implemented, you can benefit from it with a simple update of your operating system by an audiologist.
At Claso, we fully trust this historic brand to cross the threshold of a door that opens to enter the future of hearing aids. The audiological and connectivity characteristics, together with its impeccable history of technological advances applied to the well-being of people, make us think that Marvel hearing aids are one of the best options to enter the promising world of teleaudiology. A world with a promising future, that should be accessible to everyone and thus achieve audiology for all.