Hearing aids in coronavirus times

Posted By
21 May 2020
0 Comment(s)
25929 View(s)
Hearing

For a few months now, we have been living in a totally anomalous situation due to the coronavirus. During this time we have become familiar with terms such as FFP2, confinement, de-escalation ... but still we continue to find ourselves in a moment of great uncertainty about how we will face our future, as individuals and as a society. We know that our habits are bound to have to change in search of a common good, which is none other than avoiding the ravages of a new disease. This will mean that our way of relating to people, our working methods and our ways of taking advantage of free time will vary. And, at the moment, we do not know how long this situation will last, waiting to find a solution. All this has made us grown new unknowns and fears but also that human wit provides new solutions for new times. Some of them surprising.
As a general rule, hearing centers are adapting to new sanitary measures as fast as possible. Previously, we keep strict hygienic measures focused on avoiding certain types of infections that could derive from direct contact, such as the different types of infections that can suffer from the ears. Despite being strict, these measures are much simpler and more comfortable for the user due to the nature of the diseases that we have to avoid. Now, we are facing a new enemy with other forms of transmission that considerably complicate this prevention. For this reason, audiologists at hearing centers have started to use face masks, gloves and hydroalcoholic gels when dealing with our patients, in addition to providing them with such personal materials if they lack them. Furthermore, we also work tirelessly to ensure complete disinfection of any objects that may come in contact with our patients. All of these measures are more uncomfortable for everyone, audiologists and patients, but it is a small price to pay for taking care of everyone's health by trying to be as close to zero risk as possible. But that's not all, since at Claso we never settle for the same solutions that the rest provide. We have always wanted to improve taking advantage of imaginative ideas, so we have implemented a less obvious but more effective solution.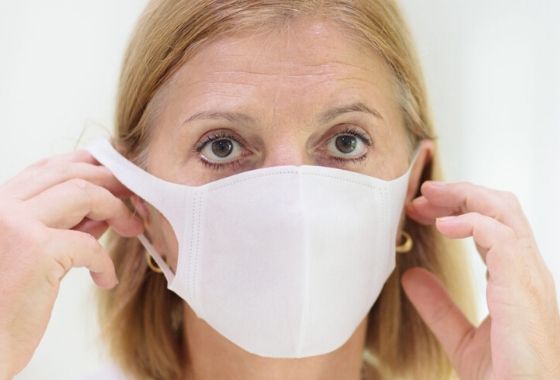 Thanks to the support provided by major brands in the audiological sector such as Phonak and Resound, we are able to serve our patients in the safest way possible through teleaudiology. It is so safe that we can consider its risk to be zero. Teleaudiology is a completely new concept based on being able to make any adjustment remotely only with the help of a mobile or tablet with an internet connection. The result is that at Claso we can adjust your hearing aids without having to visit our hearing centers in person. Of course, these services are not incompatible with you being able to carry out all these actions in person if you wish. On the other hand, beyond the safety of our patients, this new system that we have implemented ensures that, even if you have started our relationship in person, you can continue to visit us in the event that there is a new period of confinement.
In challenging situations, at Claso we believe that we must always be open to face new challenges with innovative solutions adapted to current times. We do not know how long this uncertain situation will last but what we do know is that the Claso audiological team wants to face it at your side, giving you maximum security and comfort.