New Phonak Naída Paradise for profound deafness

Posted By
19 Mar 2021
1 Comment(s)
3576 View(s)
Hearing aids

Less than a year ago, Phonak released its latest and greatest generation of hearing aids called Paradise. It featured great innovations, both in the area of ​​audiology and usability, and improved some of the aspects that had made its previous generation of Marvel hearing aids stand out. This first landing of its new platform only happened for its popular Audéo model, which covers the majority of degrees of hearing loss that can be suffered. In this way, their new technologies could only be enjoyed if there was a loss at most severe, leaving out the most profound hearing loss. Up to now.
Power and the latest technology go hand in hand
Phonak has upgraded its flagship powerful Naída model, geared towards the deepest losses, to its latest generation of Paradise technology. That means that you can finally enjoy the latest advances in technology and usability whatever your loss.
Naída Paradise comes in two different potencies to best suit the toughest losses. In this way, we can find this model with the Power (PR) or Ultra Power (UP) configuration, with some small differences between them that we will detail.
Cutting edge technology at the service of hearing
Regarding the purely audiological aspect, the Paradise hearing aid generation presents juicy novelties aimed at improving the understanding of speech in the most disparate situations.
One of the greatest difficulties a person with hearing loss may encounter is understanding people who have a tendency to speak extremely softly, even in quiet environments. Paradise hearing aids provide a solution to this problem thanks to their new Speech Enhancer technology. This system boosts softer voices considerably, giving them more gain in quiet environments. In this way, it will help you understand that sneaky comment that no one but you should hear.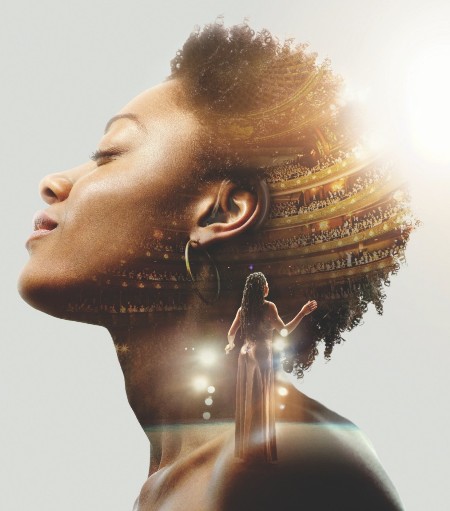 In addition to increasing speech understanding in quiet environments, the Naída Paradise also improves it considerably in noisy environments thanks to two spectacular novelties:
On the one hand, the Paradise presents its excellent Dynamic Noise Cancellation. Thanks to a powerful noise reducer combined with a new and more refined automatic directionality system, Naída allows you to understand conversations more clearly in very noisy environments. In addition to its effectiveness, this noise canceler presents a great innovation: you can change some of its parameters yourself through the myPhonak mobile application.
On the other hand, the new Paradise incorporate its spectacular Motion Sensor Hearing that detects whether the user is still or moving. Thanks to this sensor, the Naída Paradise adapt more efficiently to the changing sound environment you find yourself in when you are moving. By trying to predict your movements, the Paradises achieve that their microphones are oriented with greater precision towards the speech of the person who accompanies you. In the case of the Naída, this feature is only available in the Power (PR) configuration.
Next-generation connectivity
Regarding the improvements in its connectivity, the current generation Paradise continues to maintain Phonak as the only manufacturer that offers hearing aids with universal Bluetooth connectivity with mobile phones and tablets. It does not matter if your operating system is IOS or Android, your Naída Paradise can connect with your mobile to use them as hands-free or as a wireless headset. In addition, the current Paradise expand their connectivity possibilities since they can now be paired with eight different devices, from mobile phones to computers. And not only that, you can also connect them simultaneously with two at the same time, which means that you do not have to connect and disconnect Bluetooth.
Of course, all this involvement of Phonak in terms of connectivity is also reflected in an expansion and refinement of the control options through its myPhonak application. On the other hand, this involvement also results in a continuous improvement of the professionals' programming software to improve, even more if possible, the fluency and agility with which we can offer you our teleaudiology services.
Finally, the motion sensor included in the model with PR power allows you to control the different actions you perform via Bluetooth (such as making a call, playing audio or using assistants such as Siri) by means of two small touches in the upper area of ​​your ear. In this way, it is much more comfortable as you do not have to take your mobile out of your pocket or fumble for the hearing aid button. The feeling it produces is that the future is already here.
A few months ago, we introduced you to the Audéo Paradise, a model packed with new features and improvements that set the bar very high for its competitors. We are glad that, finally, this Naída Paradise has been released, bringing all these improvements to users who need very powerful hearing aids. Because, at Claso, we believe that power should not be at odds with the latest technology.